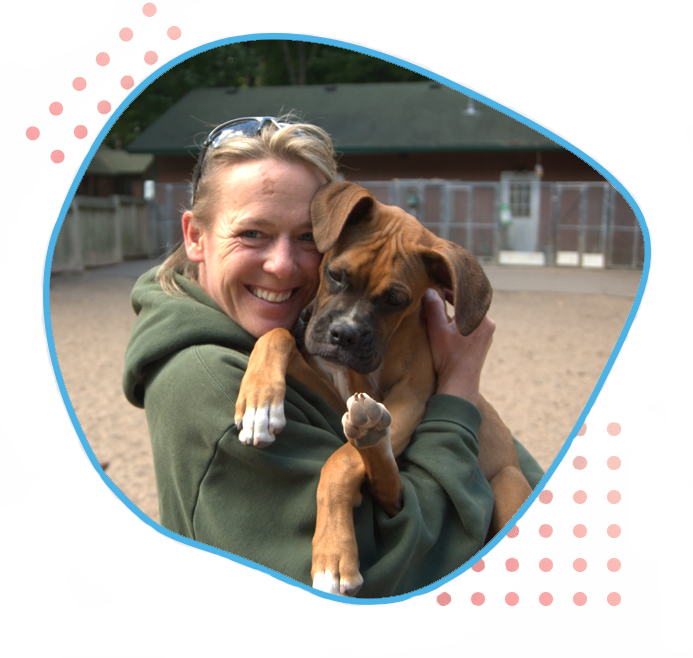 Located just 8 miles west of Prior Lake, Minnesota – Dog Pad is a dog daycare and boarding facility that features over 35,000 square feet of cageless indoor and outdoor play areas for its canine clients!
Leave your canine family member in a safe and fun environment to run, play, socialize and to exercise.
Whether you need us to watch your pup for just the day . . . or for ever longer stays, we'll treat them like their a member of our family! And we offer the Southwest Metro's ONLY pickup and drop-off service!
Tory runs the business along with 3 part time employees that help to shuttle the dogs home and provide supervision in the play yard and also feed and give baths.
Tory lives on the premisis and is on call 24 hours a day. We have cameras with sound in the dog facility that alert her to any problems or concerns with the dogs at night.
"I make sure that the animals I care for are social animals that can play with others, so the dogs all get along fine," she explained. All dogs must have full vaccinations before she cares for them.
Here are just SOME of the amenities Dog Pad Dogs get when they stay: