Dog Pads K-9 of the Month
May 2017: &nbsp Lucky &nbsp-&nbsp Yellow Lab
Lucky belongs to the Lalim family of Belle Plaine. Lucky is the Lalim's second yellow lab to come to Dog Pad. Lucky joins her sister Taffy for daycare and loves every minute of it! Lucky can be found playing with every dog at daycare, but she really enjoys wrestling with her pals Lucy, Duke, and Lucky. Lucky is a ball full of energy that will go all day if you let her, but she does love her naps during the day! Thank you Lalim family for allowing Lucky to come and play her at Dog Pad! We love you Lucky!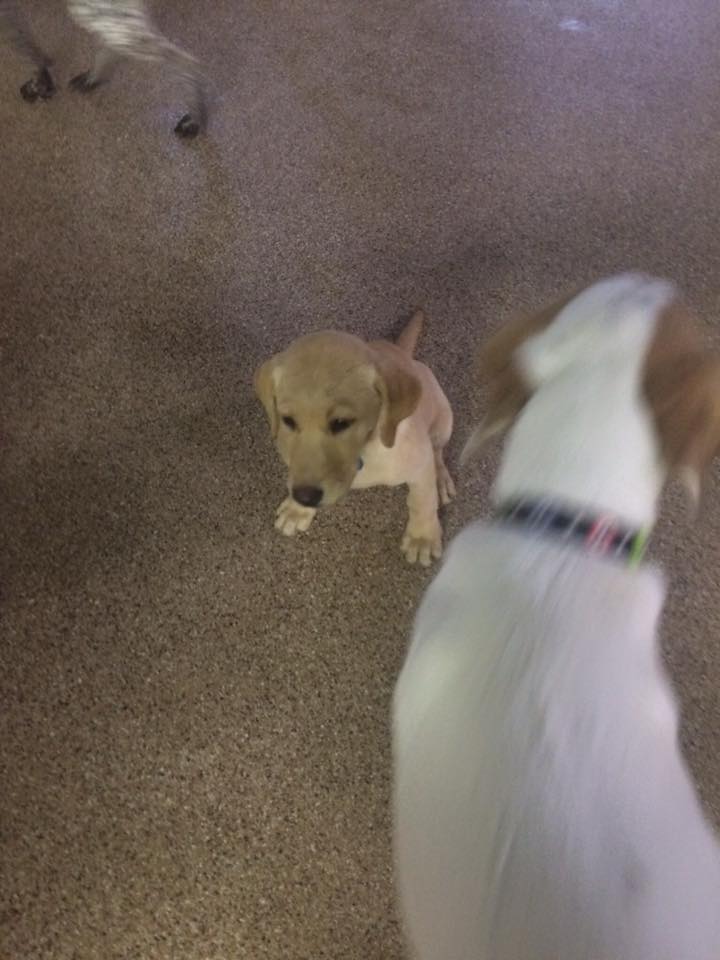 April 2017: &nbsp Lucy &nbsp-&nbsp Black Lab
Lucy belongs to the Cooley family of Jordan. Lucy is a beautiful black lab puppy. She is a little lover to everyone at Dog Pad. Lucy loves to run around with not only the little dogs but the big dogs. Yes Lucy believes she is already one of the big dogs! She loves running around so much she does enjoying taking a nap for a little while! Thank you Cooley family for allowing us to love Lucy during the day! We love you Lucy!
March 2017: &nbsp Duke &nbsp-&nbsp English Setter
Duke belongs to the Woytassek family of Jordan. Duke loves coming to Dog Pad and hanging with his dog pals! While at Dog Pad, Duke can be seen wrestling with his other puppy friends and also loves playing with the big dogs. Duke is always looking for some petting and rub downs from Dog Pad employees. Thank you Woytassek family for picking Dog Pad for Duke! Welcome to the pack Duke! We love you Duke!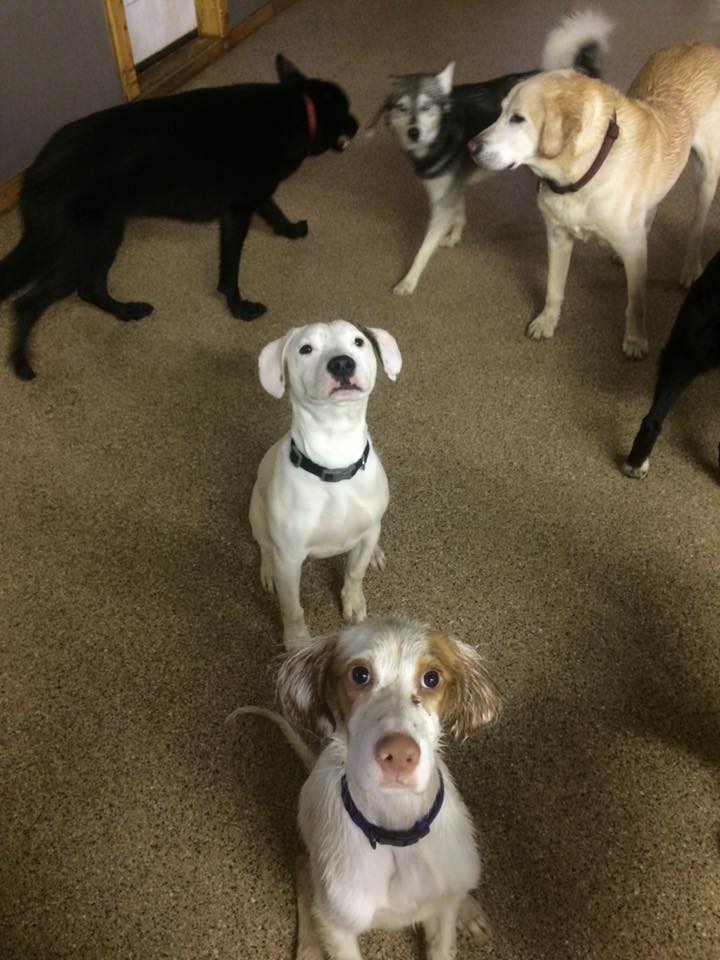 December 2016: &nbsp Suter &nbsp-&nbsp Bernese Mountain Dog
Suter belongs to our very own Dog Pad Employee, Caitlin! Suter is a big teddy bear and never fails to bring a smile to your face with his fluffy fur coat and clumsy feet. He loves to sneak up on you and stand between your legs to be as close as he can to you! Suter has a great laid back personality and loves to hang out and get dirty in the play yard with all his pals at Dog Pad! Suter gets to spend a lot of time at Dog Pad while his mom student teaches. We love you Suter, and thank you so much to Caitlin for letting us take care of him while you are working on becoming a teacher!